Contact Us
Thank you for visiting our online site we welcome your feedback or comments if you have suggestions that may help improve our services to our community, and the local service area.
Mailing Address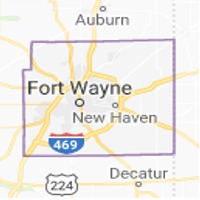 Address for Mail Only
1626 N. Wells St. Suite D
Fort Wayne, IN. 46808
Hours of Operation
Sunday - Thursday 09:00 a.m. - 06:00 p.m.

Closed Friday and Saturday